tendersglobal.net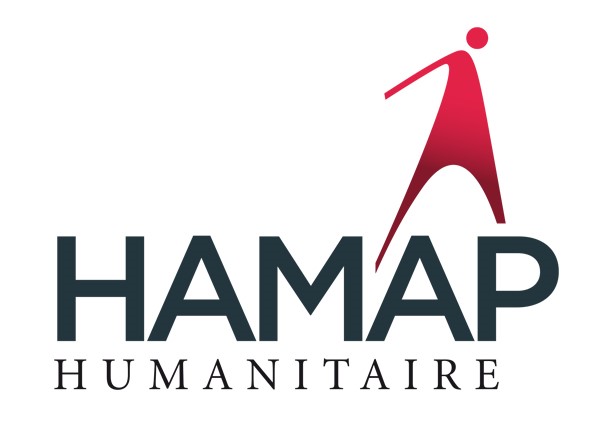 Description
HAMAP-Humanitaire in Iraq
Haltes aux Mines AntiPersonnel (HAMAP)-Humanitaire is a French NGO, established in 1999 in order to contribute in struggles against mines and the risks it presents to civilian population. HAMAP-Humanitaire is active in 13 countries and pursue a mission of support to local partners from the need assessment, through project conception and to its sustainable implementation. HAMAP-Humanitaire diversified its field of activity, to encompass four sectors: Engineering (WASH and construction); Health and hygiene; Education – vocational training; Mine Action.
https://hamap-humanitaire.org/

Job Information:
Contract Duration: 4 months (with possibility of extension)
Duty station: Erbil, Iraq (with trips to Duhok and Nineveh)
Working hours: Full-time (40 hours weekly)
Requirements
Minimum education: Bachelor degree
Minimum experience: 1 year
Required travel: Yes
Job status
No of jobs: 1

Start date: ASAP
Description
HAMAP-Humanitaire is supporting and building local capacities of a local partner based in Dohuk in the framework of a project in Sinjar. We are now seeking for Admin-Log assistant to support the senior Admin-Log officer in managing all related admin and logistics tasks. Alongside other support functions, admin and logistics department ensures that systems and practices needed for the healthy and efficient operational support is present for effective implementation of HAMAP-Humanitaire Iraq/NES programs/projects.
Hierarchical and organizational links:
Reports to: Senior Admin-Log officer
Coordinates with: Finance, HR and program staff
Under the direct supervision of the Senior Admin-Log officer, the selected successful applicant will be accountable and liable for the following duties:
Main Responsibilities:
1. Assist Senior Admin-Log Officer in processing of legal documents for international staff and organization status regarding local authorities and departments;
2. Assist Senior Admin-Log Officer in undertaking logistics and internal admin tasks including assets, fleet and premises management;
3. Assist Senior Admin-Log Officer in undertaking procurement tasks in line with policies and procedures.
Main Duties:
External admin
1.1 Support Senior Admin-Log Officer in updating HAMAP legal status (administrative order, financial report, PIT, access letters, etc.) by preparing documents and – after validation – deposing them to relevant local authorities' departments.
1.2 Support Senior Admin-Log Officer in process related to visa and residency.
1.3 Maintain records of all formal letters (ingoing and outgoing).
Logistics and internal admin
2.1 Assist Senior Admin-Log Officer in organizing and monitoring all staff movements.
2.2 Ensure the HAMAP-Humanitaire office has the essential equipment and supplies to operate smoothly and professionally and take appropriate measures to repair, maintain and purchase.
2.3 Assist Senior Admin-Log Officer in supervising HAMAP drivers, timesheets and car log.
2.4 Manage cleaners and follow their daily and weekly responsibilities.
2.5 Facilitate hotel reservations and travel arrangements for HAMAP-Humanitaire personnel. Ensure that travel documents are archived (boarding pass).
2.6 Translate and interpret for the foreign staff when required (English/Kurdish/Arabic).
2.7 Assist the Admin-Log senior officer in keeping a register of all equipment, supplies, vehicles, and IT assets. Label every asset HAMAP possess and register them. Regularly ensure the accuracy of recordkeeping (physically checking and counting).
Procurement:
3.1 In line with the Senior Admin-Log Officer, plan the procurement of supplies and equipment requested by HAMAP staff in a cost-effective and transparent manner while adhering to HAMAP-Humanitaire policies and regulations.
3.2 Assist in generating Purchase Requests for all administrative and logistics-related demands and request approvals.
3.3 Provide quality checks on all goods and ensure that HAMAP-Humanitaire receives value for money on all expenditures and services – mobilize technical staff for verification if needed.
3.4 Assist the Senior Admin-Log Officer in the collecting of quotations, drafting quotation analysis, preparing purchase orders, contracts, GRNs, receipts and invoices, ensuring that suppliers accurately complete the documentation and that internal validation are collected.
3.5 Assist the Senior Admin-Log Officer in the appropriate classification and documentation of all procurement files, including the scanning of relevant document and physical archiving.
3.6 Assist the Senior Admin-Log Officer in identifying qualified potential suppliers, updating the list of suppliers, and ensuring that all required information is included for screening.
Required Competencies:
o Behavioral
➢ Takes responsibility and manages constructive criticism.
➢ Works effectively with all HAMAP staff, partner and project's stakeholders.
➢ Promotes continuous learning; communicates clearly.
➢ Plans work, anticipates risks, and sets goals within area of responsibility
➢ Contributes to a collegial team environment.
➢ Creates a respectful office environment free of harassment and retaliation, and promotes the prevention of sexual exploitation and abuse (PSEA);
➢ Incorporates gender-related needs, perspectives, and concerns, and promotes equal gender participation.
➢ Displays awareness of relevant technological solutions.
➢ Works with internal and external stakeholders to meet resource needs of HAMAP.
o Technical
➢ Good interpersonal and communication skills with an ability to consistently work with a diverse range of stakeholders with tact and diplomacy.
➢ Ability to work under pressure and meet deadlines.
➢ Some knowledge of KRI directorates and procedures related to NGO.
➢ Effectively applies knowledge of relevant Admin and logistics theories and practices, and control its own application.
➢ Understanding support need of in-line manager, bring initiative while keep reporting all work undertook.
Qualifications & Preferred Skills
Required Qualifications:
o Education
➢ Bachelor degree in Management, Administration, supply chain or a related discipline preferably from an accredited academic institution
o Experience
➢ Minimum 1 year experience in similar position (Admin – Log inclusive of procurement).
➢ Strong computer skills on Microsoft Excel and Word programs.
➢ Understanding of procurement ethics and donor compliance is essential.
➢ Previous NGO experience / internship is a plus.
o Languages
▪ Fluency in Kurdish, including written Sorani.
▪ Excellent command of English and Arabic.
▪ Knowledge of French is an advantage.
Rules of conduct:
While working for HAMAP-Humanitaire, completing the entrusted tasks, or presenting his/herself as working for the NGO, the following is expected by the future employee:
▪ Systematically reporting to in-line manager his/her activities and seeking approval before to undertake any unplanned activity.
▪ Acting in a proper way, according to HAMAP-Humanitaire values, with all actors: this excludes any discrimination on basis of nationality, ethnicity, religion, class, gender, sexual orientation or political affiliation.
▪ Respecting the various local habits and customs, as well as the country laws and rules, in order to preserve HAMAP-Humanitaire respectability.
▪ Respecting a strict confidentiality regarding HAMAP-Humanitaire documents, projects (ongoing and future), prospects of development, stakeholders and providers, unless instructed differently by the Country Director.
▪ Avoiding any use of the job position in HAMAP-Humanitaire for personal purposes.
To be a source of proposals and individual initiatives are welcomed, nonetheless any action undertaken in the name or as an employee of HAMAP-Humanitaire must, first, be approved by management.
How To Apply
To candidate
If your profile fits what we are looking for and that you are available at the required dates, please send us your candidature. To do so, prepare a resume and a cover letter and complete the application form following this link: 
Deadline Date
2022-10-08
To help us track our recruitment effort, please indicate in your email/cover letter where (tendersglobal.net) you saw this job posting.