tendersglobal.net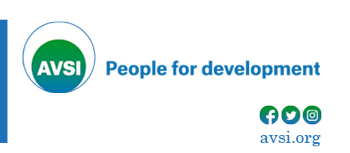 Description
MAIN OBJECTIVE
Ensure the professional follow up on the Economically viable and climate smart farming production, the capacity of the local government and the private sector to provide services to the agriculture, the local food processing capacity, and the connections between the different components of the value chains.
MAIN RESPONSABILITIES
Support the management in the selection phase of the beneficiaries based on the arranged criteria.
Support Meal department in data collection activities for monitoring purpose and data collection tools elaboration.
Support the logistics department in the procurement process regarding the crops, materials and equipment needed for the re-launch of the farms, local food processing activities and local agricultural department.
Follow-up the assessment and rehabilitation process of the farms and local food processing activities with focus on enhanced climate resilience and quality standards.
Contribute to the development/revision of training modules and materials already developed.
Support the implementation of technical training to improve farmers skills, and coach the beneficiaries all along the training process.
Provide continuous technical assistance to farmers/producers to improve production (both, qualitative and quantitative), post-harvesting and handling of fruits and vegetables.
Provide continuous technical assistance to local department of agriculture to promote capacity building and to improve their services to the population.
Support the organization of raising awareness activities and information sessions for farmers on high impact environmental issues (efficient water management and dry farming techniques).
Ensure the introduction of new climate smart agriculture technics to ensure the augmentation of the production.
Support activities to improve the business skills of the producers as per project design.
Supporting project management in the process of establishing farmer associations and improving their management skills.
Facilitate market linkages to support the network of connections between the different components of the value chain.
Perform any other relevant duties as required.
REPORTING TO : Project Coordinator / Project Manager
Qualifications & Preferred Skills
STUDIES REQUIREMENTS
Bachelor degree in Agriculture Engineering preferably in plant production.
EXPERIENCE REQUIREMENTS
5 years of working experience in agriculture and in particular field work experience.
Proven experience in landscape is a must.
Previous experience in developing tenders and following procurement procedures.
Previous experience in climate smart farming will be an asset.
OTHER REQUIREMENTS
Excellent written and verbal communication skills in Arabic and English language. Kurdish and Turkmen language proficiency is preferred.
IT skills: Ability to effectively use standard office software, such as MS Office (Windows, Word, Outlook, Excel, Power Point, Exchange). Ability to effectively use project management software and other information systems /databases.
Good attitude and experience in working with agricultural producers, partners and allies.
Excellent communication skills in building relationships with local contacts.
Well-developed interpersonal and team skills and proven ability to be flexible and sensitive in demanding situations; passion for working with others.
Good understanding of, and commitment to, gender equity.
Strong documentation, research and report writing skills.
Qualified female candidates are strongly encouraged to apply.
How To Apply
AVSI is committed to diversity and inclusion within its workforce and encourages qualified female and male candidates from all national, religious and ethnic backgrounds, to apply.
How to Apply (Application Process):
Interested candidates are required to send CV and cover letter to [email protected] by 29-01-2023. Interviews will be conducted on a rolling basis, and based on urgency, AVSI may fill the position prior to the closing date. Please mention your name and job position in the subject of your email. Only short-listed candidates will be contacted.
To help us track our recruitment effort, please indicate in your email/cover letter where (tendersglobal.net) you saw this job posting.