tendersglobal.net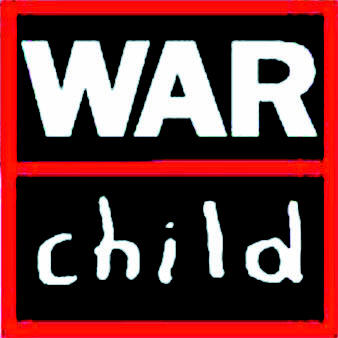 Description
Department: Programme
Contract Type: Fixed-term contract (2 months), with expectation of extension
Place of Work: Fallujah, with periodic travel to Ramadi and Baghdad
Working Hours: Full-time
Reports to: Project Officer
About us:
War Child UK, the charity for children affected by war. We are a specialist charity for children in conflict, delivering high impact programmes that are rebuilding lives across Afghanistan, Iraq, the Democratic Republic of Congo (DRC), Central African Republic (CAR), and Yemen. We understand children's needs, respect their rights, and put them at the centre of the solution – from reintegrating children formerly associated with armed groups and armed forces (CAAFAG) in the Central African Republic to reuniting children with their families in Afghanistan. We look forward to a world in which the lives of children are no longer torn apart by war. This is a vision that can only be realised through the collective actions of children themselves, communities and their leaders, organisations like War Child UK, governments, and key decisionmakers.
Your role:
This is a national position. The Case Worker works under the direct line management of the Project Officer who is floating between Fallujah, Ramadi and Baghdad, with a technical link and case management supervision from the Education & Child Protection Officer who are based in Erbil. The Case Worker is responsible for implementing WCUK's child protection case management and CVA activities for an education and child protection integrated consortium project with WCUK's focus on Fallujah and Ramadi. The Case Worker is responsible for the targeted provision of case management support to at-risk and vulnerable children and their families affected by conflict and trauma in Fallujah and Ramadi. The Case Worker is responsible for referring cases for external specialized services and following up such referrals.
Your responsibilities:
Identify at-risk and vulnerable girls for cash voucher assistance to enrol in formal education.
Identify children who should be provided with case management services in accordance to WCUK's risk prioritization and vulnerability criteria.
Provide case management services to at-risk children and their families in accordance to the Inter-Agency Minimum Standards on Child Protection and Case Management.
Develop appropriate case plans for children with different needs.
Provide timely and appropriate case management services to children.
Provide referrals and follow-up for children with external service providers.
Respecting confidentiality of beneficiaries, share information with parents/caregivers, as appropriate, and support them to implement relevant parts of the case plan.
Enter case management data into the Child Protection Case management database sheet and as per need, also to Information Management System (CPIMS+).
Conduct regular visits and follow-up to children and their families.
Support the development of referral pathways for children requiring external services.
Organise and update the service mapping of the actors and action of the project location/s.
Ensure that project implementation effectively maintains high quality standards and ensure the consistency of the work in accordance with programming goals and objectives.
Assist in the preparations of WCUK's targeted trainings for teachers/government stakeholders.
Comply with WCUK and donor regulations for programming, procurement, and financial management of project interventions; adhere to WCUK's code of conduct.
Represent WCUK in community level and governorate level child protection meetings as needed.
Promote a safe work environment by following guidance and standard operating procedures (SoPs) for operating during the COVID-19 pandemic.
Ensure safety and security of property, assets, and staff at all times per WCUK's security guidelines; monitor and report security situation in WCUK's work locations to the Project Officer and Area Coordinator/Manager. 
Contribute to creating a culture committed to the safeguarding of children and adults and compliant to WCUK's Child Safeguarding and Adults at Risk Policies.
Any other tasks assigned by the Project Officer, Area Coordinator/Manager, Education & Child Protection Officer.
These duties provide a framework for the role and should not be regarded as a definitive list. Other reasonable duties may be required consistent with the grade of the post.
You are:
Team player
Highly organized
Close attention to detail
Friendly and good sense of humour
Ability to work with minimal supervision
Able to work in a small, dynamic organisation with limited resources
Ability to maintain effective working relationships with all levels of staff
Strong inter-personal skills and ability to work with children
Respect confidentiality and data protection policy
Commitment to War Child UK's aims, values, and mission
Contribute  to creating a culture committed to the safeguarding of children and adults and compliant to WCUK's Child Safeguarding and Adults at Risk Policies
Qualifications & Preferred Skills
Skills, knowledge, and experience for the role:
Ability to multitask, Calm under pressure
Creative and innovative
University degree in social sciences, social work, education, or other relevant practice is preferred
Experience on Child Protection case management principles and systems 
Minimum of 1-2 years' previous job experience related to case management. 
Demonstrated understanding of vulnerable girl students who are out of school or risk to dropout from education system. 
Strong skills in communicating with children and youth and commitment to their right to participation
Strong analysis, planning, coordination, and referral skills
Experience with implementation of protection and PSS programmes in conflict affected environments
Experience working with children, youth, parents, and caregivers
Experience with child protection project interventions is essential
Experience with child protection and child rights projects is beneficial
Knowledge of Child Protection Minimum standards and procedures
Experience working with IDPs, returnees, refugees, other vulnerable communities
Ability to assess risk and strengths at child, family or community levels and implement a strengths-based case plan
Committed to implementing case management services that involve children at all levels of implementation.
Flexibility and ability to work independently and in a team.
Ability to use computer, printer/scanner, outlook, and Microsoft office (i.e. Excel, word).
Fluent in written and spoken Arabic, English is an asset.
Child safeguarding and Adults at Risk:
Our work with children and at-risk adults to keep them safe is the most important thing we do. We are committed to the safeguarding of children and vulnerable adults in all areas of our work. We have zero tolerance for any behaviours and practices that puts children and/or vulnerable adults at risk of abuse and/or harm. Successful applicants will be expected to be compliant and sign up to our Child Safeguarding policy, our Code of Conduct and PSEA: Adults at Risk Policy. You can find the Child Safeguarding and Adults at Risk policy here: https://www.warchild.org.uk/whats-happening/news/our-child-safeguarding-policies-and-procedures
How To Apply
Interested candidates are invited to submit their applications via the below link
War Child is an equal opportunity employer, both females and males are encouraged to apply.
Interviews will be done on a rolling basis.
In order for an application to be considered valid, War Child UK only accepts online profiles duly completed.
Employment with War Child will be subject to the following checks prior to your start date:
A clear vetting and Due Diligence check and Police Check.
Receipt of three satisfactory references.
If you do not receive feedback within 2 weeks of submission please consider your application unsuccessful and kindly keep an eye on our website for future opportunities that may arise
Deadline Date
2022-10-19
To help us track our recruitment effort, please indicate in your email/cover letter where (tendersglobal.net) you saw this job posting.