tendersglobal.net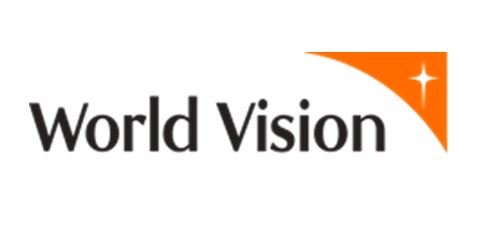 Description
JOB OPPORTUNITY
Programme Manager – Erbil
World Vision International is a Christian relief, development and advocacy organization dedicated to working with children, families and their communities worldwide to reach their full potential by tackling the causes of poverty and injustice. World Vision – Iraq Office is looking for a highly qualified and motivated person for the position of Programme Manager – Erbil.
PURPOSE OF POSITION:
Providing overall leadership and management to the implementation of the UNDP Funded Projects in Salah Al-Din and Ninewa Governorates. This position will be accountable for leadership, planning, support and management of the project so that activities and outputs remain on track and the program contributes to its main goal of the project and ensuring its contribution to WV Iraq Strategy.
The projects are aimed at implementing UNDP's Iraq Crisis Response and Resilience Programme (ICRRP). The ICRRP was conceived as a holistic stabilization programme that would address short-term needs and evolve into the medium term with a focus on resilience-building of national and regional institutions as well as main target populations including the IDPs, refugees and host communities.
MAJOR RESPONSIBILITIES:
Leadership
Demonstrate World Vision's core values, vision and mission in all aspects of the role.
Build a team of highly committed and competent staff, ensuring cooperation and coordination among relevant staff within the Project.
Provide leadership and direction to the overall project.
Create a learning environment in which staff regularly reflect, learn from mistakes and use lessons for personal growth and to revise work plans to improve ministry impact.
Ensure that staff understand and follow the World Vision (WV) child protection policy and that awareness raising on child protection, response and incident reporting is occurring.
 Project Management (Quality Implementation, Financial & Risk Management)
Coordinate with Operations Manager, programmes, sector leads, finance, and administration staff to ensure operational systems are in place to support field activities.
Ensure that the program systems and staff are working to achieve the project goals and objectives and that the project is maintaining World Vision and donor accountability standards.
Ensuring appropriate structures, internal and external standards, staffing, resources and policies as well as all grant requirements are adhered to.
Ensure clear understanding of project assumptions by all project staff to aim at effective and timely achievement of project goals, outcomes and outputs.
Ensure that all terms and conditions agreed in the signed Responsible Party Agreements (RPAs) with donor and MOUs with government departments are adhered to throughout the life of the project.
Manage and mitigate any risks within the Project that could have financial, Human Resources (HR) or Legal consequences or negatively impact ministry or World Vision reputation.
Ensure that proper community development practices and "Do No Harm" practices are incorporated and upheld throughout the planning and implementation of the project.
Support in the development of accurate and complete Bill of Quantities
Prepare and submit procurement plan in close coordination with the team.
In coordination with the PDQA, regularly monitor and evaluate the progress of the project.
With support from WV Iraq's Finance Department, assume primary responsibility for budget overview reviews and monthly financial reports, highlighting concerns as they arise working closely with the Project Managers.
Ensure compliance with WV and donor financial policies and procedures and promoting a culture of transparency and accountability.
Ensure proper coding and budget availability of all project expenses.
Oversee the submission of monthly cash requests for project operations.
Ensure contractors and creditors are paid in a timely manner.
Review and approve expenditures and contract according to assigned levels of authority.
Personnel Management
Manage direct reports and provide overall project leadership in close coordination with respective Zonal Management in project operational areas
Coordinate and oversee the hiring process for project staff.
Coordinate and implement new employee project orientations and trainings.
Monitor staff performance and raise any issues with Human Resources if necessary.
Initiate and perform, with support from others, staff performance appraisals.
In coordination with P&C, maintain accurate employee data files and oversee completion of routine issues such as contract renewals, leave, salary adjustments.
Develop the capacity of staff to plan, monitor and coordinate service delivery.
Identify staff capacity needs and undertake pro-active on-the-job training to strengthen their capacity to deliver interventions.
 Monitoring, Reporting and Administration
Ensure accurate quality narrative and financial reports are submitted in a timely manner and according to donor requirements. 
Work closely with Program Officer in ensuring that all reports meet donor requirements.
Track the performance of the project activities and outputs against expected results and adjust implementation processes to ensure the project is progressing towards the intended outcomes.
Analyse the impact of project and promote learning by documentation of best-practices. Use this information to support decision-making processes.
Track project progress, project expenditure against approved budgets, anticipate any deviations, recommend, and take action on relevant and required adjustments.
Track project risk in order to timely adjust and implement the existing contingency plan.
Travel regularly to all project sites to ensure proper implementation of project activities.
Create and present monthly summaries of project activities and future plans to World Vision Iraq leadership.
Others
Ensure that organizational Security, Supply chain, Administration, People and culture, IT procedures and guidelines are well integrated into projects.
Any other duties relating to the nature of the job
Dealing across zones need conformity and consistence and sharing learnings across the zones
Standardized approach to the donor guidelines across the two projects.
Donor expertise and building relationships.
Qualifications & Preferred Skills
KNOWLEDGE, SKILLS AND ABILITIES:
Experience managing and leading grant implementation, including consortia management
Knowledge and experience of UN or other major grants, is highly advantageous
5-7 years' experience in grant project management. Demonstrated experience working with UN projects in a leadership role
Demonstrated experience in emergency response
5-7 years of development and/or relief work at the programmatic level.
Experience in integrated program/project cycle management
Experience living and working in a fragile context
Mentoring within cross cultural contexts.
Bachelor's degree in relevant subject (International Development, International Relations, Health, Environmental Engineering, Nutrition, Management etc). 
Relevant master's degree would be an advantage.
Demonstrated technical and professional aptitude in project management in a fragile context.  Understanding of multi-sector project implementation essential i.e. a thorough understanding of key sector interventions at a programme/operational level i.e. familiarity with Economic Recovery Interventions, Food Security, Cash Assistance programming.
Relevant professional experience managing and implementing large emergency/development projects
Thorough knowledge of MS Office i.e. Excel, PowerPoint, Word etc
Demonstrated understanding of the humanitarian sector
Demonstrated understanding of the workings of major donor agencies, particularly USAID/FFP/OFDA.
Advanced written and oral English skills i.e. the ability to express ideas clearly and effectively, both in spoken and written English.
Excellent analytical and problem-solving skills.
Knowledge of project cycle elements, M&E systems design and management.
Understanding of integrated rural community development programming and processes.
Strong capacity building and facilitation skills.
Cross-cultural and gender sensitivity, flexible world view, emotional maturity and physical stamina.
Self-starter who can work independently under pressure and who has ability to manage work tasks without direct supervision.
Effective in establishing priorities and to plan, coordinate and monitor activities, juggle competing demands and work to tight deadlines.
Strong ability to work with and relate to diverse personality types, to practice relational and ideological tolerance, and to contribute to a positive organizational culture.
Ability to maintain performance expectations and healthy social interactions in psychologically stressful environments and physical hardship conditions with limited resources.
Willing to travel as required.
Commitment to World Vision Core Values, Vision and Mission Statement.
Knowledge of and adherence to the Red Cross and NGO Code of Conduct and capability of incorporating standards in implementation and evaluation of relevant projects.
English, Arabic, Kurdish
Work Environment
The position requires 30% travel to the field location
Applicant Types Accepted:
Local Applicants Only
How To Apply
Only short listed candidates will be contacted
Mode of Application:
If you are interested in this position, to apply, please register at: https://worldvision.wd1.myworkdayjobs.com/en-US/WorldVisionInternational/details/Programme-Manager_R11972
No information inquiries will be handled over the phone. Only short listed candidates will be notified for the interview. The deadline for application is 15 October 2022.
As a Child focused organization, World Vision is committed to the protection of children and does not employ staff whose background is not suitable for working with children. All employment is conditioned upon the successful completion of all applicable background checks
To help us track our recruitment effort, please indicate in your email/cover letter where (tendersglobal.net) you saw this job posting.