LWF (The Lutheran World Federation)
tendersglobal.net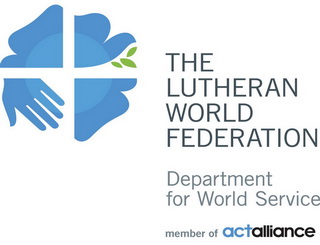 Description
Background:
World Service (WS) is LWF's internationally recognized humanitarian and development arm. It has earned a distinguished record by linking timely, compassionate and professional emergency response with excellence in rehabilitation, reconstruction and effective long-term development efforts. Mandated by the communion of the LWF to carry out effective and empowering programing addressing human sufferings, injustice and emergencies, LWF World Service works with and for vulnerable and crisis-affected populations to achieve justice, peace and sustainable lives.
LWF Iraq has been operational in the Kurdistan Region since 2014. With offices in Dohuk and Mosul, LWF expanded its activities into the Nineveh plains after liberation from the Islamic State (IS) in 2018. LWF has long experience in community engagement to implement livelihoods, protection, social cohesion, WASH and other humanitarian and development programming with IDPs, returnees and host communities living in and out of camps. LWF is committed to serve all people irrespective of ethnicity, gender, religion, race or political conviction. LWF works to promote meaningful participation from all participants in all aspects of our programming, focusing on the rights and needs of groups living in vulnerable situations including women, children, persons with disabilities and the elderly.
Scope of work:
The Social Cohesion assistant will effectively assist in leading the implementation of the "Building Resilient Communities through WASH: Addressing Climate Change and Strengthening Social Cohesion" project in line with the objectives, budget and timeframe laid down in the proposal. The Social Cohesion assistant will be responsible for implementing effective Social Cohesion activities and support the implementation of WASH activities, including assessments, monitoring, and conducting the community-based activities in line with the project.
Roles and Responsibilities:
Ensure – through clear weekly and monthly work plans – Social Cohesion monitoring, field assessments, community-based activities, especially community engagement, awareness raising, community-led initiatives, and advocacy activities, are carried out in a timely, effective and technically sound manner.
With support of the Social Cohesion and Peacebuilding Officer, conduct individual interviews and facilitate participatory Social Cohesion assessments, applying the Age, Gender and Diversity mainstreaming approach, to fully understand the displaced population in its diversity, their Social Cohesion concerns and priorities, and the resources available to them.   
Support the collection of information/data about vulnerability, Social Cohesion needs and concerns of the targeted population.
Ensure that the above-described Social Cohesion information gathering, sharing and filing are done in accordance with agreed information management system that respects the dignity and ensure the confidentiality of the information sources, including maintaining strict protocols for confidentiality and consent.  
Conduct follow-up monitoring visits to ensure that needs have been met in an appropriate manner and participants have the opportunity to provide feedback on the assistance received.   
Disseminate clear and reliable information on Social Cohesion, Human Rights, and other preselected key topics.  
Contribute to building the capacities of local actors by co-facilitating Social Cohesion activities as outlined in the project workplan.  
Implement community-based activities, especially community engagement, awareness raising, community-led initiatives, and advocacy activities, with special emphasis on discriminated groups and people with specific needs, with the aim of building linkages and taking on leadership roles.  
Prepare and submit activity plans and reports in English language to the line manager on agreed schedules.  
Provide verbal and written feedback to line manager on progress, lessons learnt, achievements and gaps, issues, and problems.  
Support in maintaining a database of the number of participants per activity in each location, disaggregated by age and gender.
Support in building constructive working relationships with relevant public authorities and service providers in order to foster effective collaboration and encourage national interest and ownership in Social Cohesion of refugees, internally displaced persons, and other persons of concern.
Conduct duties in accordance with LWF's programming and Social Cohesion Standard Operating Procedures (SOPs).
Conduct duties in strict accordance with LWF Code of Conduct, Child Safeguarding, and Anti-Fraud and Corruptions policies, while maintaining the principle of confidentiality.
Maintain and promote a positive image of LWF and its activities by explaining what LWF is doing and why LWF operates in that way.
Any other duties as may be assigned by the line manager.  
Professional Standards:
All LWF staff must adhere to the values and principles outlined in the LWF Code of Conduct, Child Safeguarding, Gender Justice, and Anti-Fraud and Corruption policies.
Qualifications & Preferred Skills
How To Apply
LWF values diversity in its staff and would therefore particularly welcome applications from groups underrepresented in its current team, including people living with disability.
Interested candidates are invited to submit their complete application (CV) by email to [email protected] Please indicate " Social Cohesion Assistant" in the e-mail title.
ENGLISH (CV) ONLY Only suitable candidates will be contacted.
Deadline Date
2023-12-07
To help us track our recruitment effort, please indicate in your email/cover letter where (tendersglobal.net) you saw this job posting.